from the past here is what i considered simple, but maybe not for a beginner..
Basswood
a link to a album on my picasa at the just click the title of this post...
post updated 7/23/09
Many carvers resort to coloring book's for patterns of items hard to find that children can identify with, coloring books are cheap, available lots of places and can be xeroxed to scale to fit the wood you intend to carve, and in the end the children can color them when your finished... Although usa has lots of copyrights on media, i wouldnt encourage you to go into business carving color book charters for sale, you could get in big trouble, but for your limited family needs i dont think its much to worry about...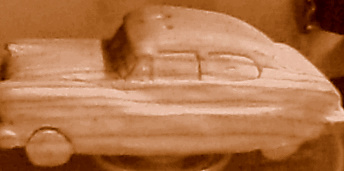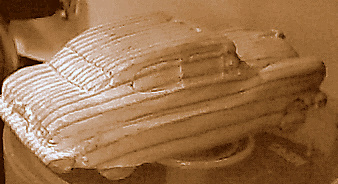 Sheriff
from disney/pixxar cars animated movie.
quick growth slash pine lumber. two 1x4x3" blocks glued up for this project i started from pine construction lumber drops for my Grandson who was 2-1/2 or 3yrs old, ok it was suppose to be "Doc" a 53 Hudson but a happy mistake turned it into a 53 Mercury, My grandson said this is sheriff not Doc even before it was painted... well i carved another the 53 Hudson, but he wouldnt wait for it to be painted, he took his Doc car home... and wont bring it back for paint yet, hes 5 now...